I'm in Los Angeles for the next few days, then San Francisco later.
Hi! My book tour for The Longing for Less continues.
Tonight in Los Angeles, I'll be doing a reading at the great Skylight Books at 7:30 PM, talking with Geoff Manaugh of BLDGBLOG, whose design writing has been super influential to me. You should come just to see him.
Tomorrow in Los Angeles, I'll be having a discussion with my pal Samantha Culp and Claus Benjamin Freyinger of Los Angeles Design Group at NeueHouse Hollywood at 3:30 PM. We'll talk about minimalist design in retail and domestic spaces.
Thursday in Orange County, I'll be reading and discussing the book at Orange County Museum of Art at 6:30 PM, in the museum galleries!
Weds, Feb 26th in San Francisco, I'll be reading and talking with novelist Robin Sloan (!!!) at Books Inc. Opera Plaza at 6:30 PM.
I hope to see all newsletter subscribers at any of these events, or forward this to your friends and tell them to come! It's great to be able to interact with people IRL and share the book that way.
New Writing
Terrace House & Domestic Coziness: A feature for London's TANK magazine about my favorite TV show ever and the millennial dream of a stable, comfortable lifestyle.
The Tyranny of Coworking: A reported review for Metropolis magazine about a new coworking building that's attached to Grand Central in Manhattan. Do you really want your entire work life subsumed into a single, holistic WeWork-like structure?
Reminder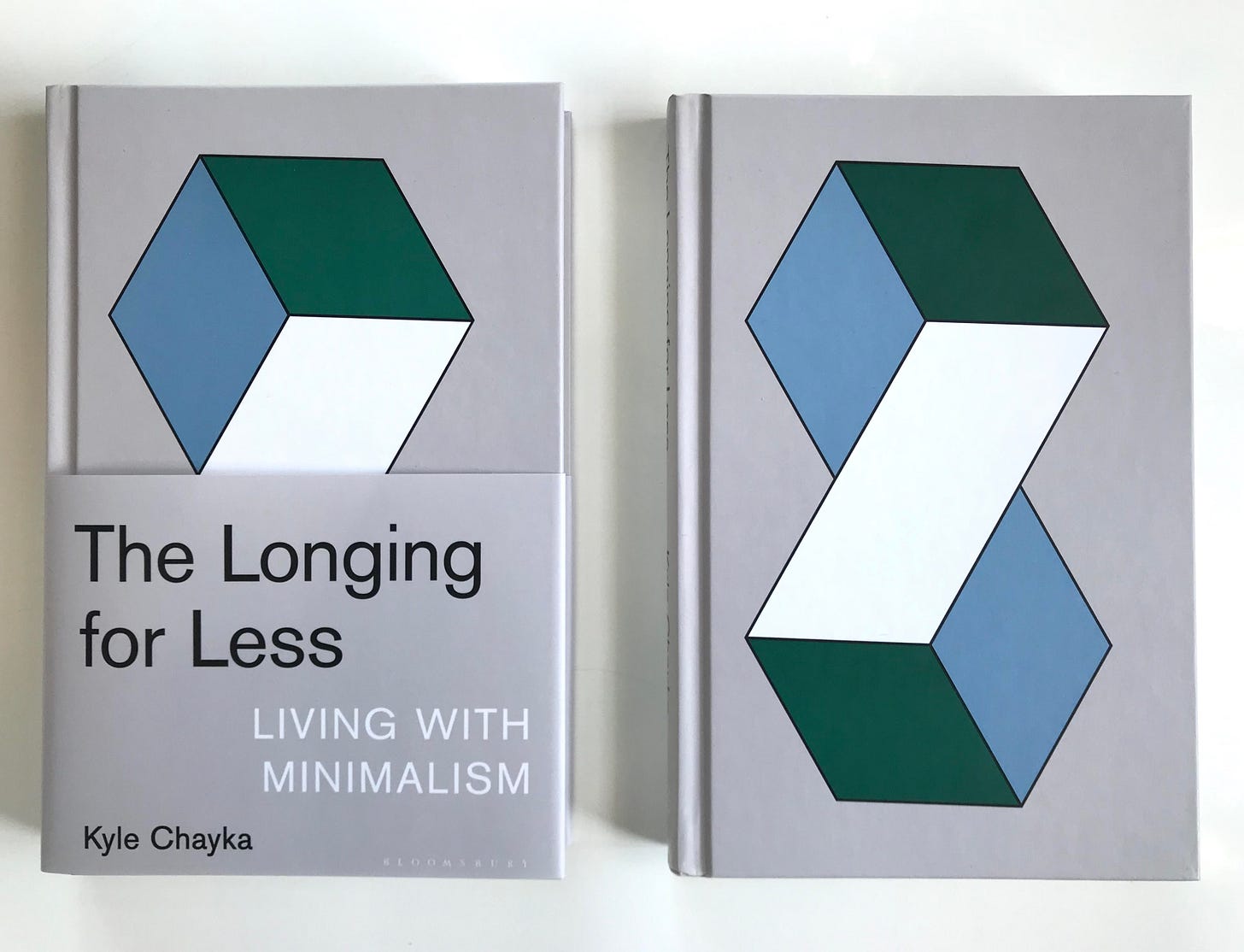 Buy the book! Call your local bookstore (it may be in the Home & Garden section) or try these websites: Bloomsbury / Amazon / Indiebound / Barnes and Noble / Books-a-Million